Warehouse layout and increased productivity with a conveyor and storage system.
THE CUSTOMER
The high-end ready-to-wear group SMCP renews its confidence in TRANSITIC. This ambitious new project comes three years after the equipment of the Marly-la-Ville site and concerns the supply and installation of the complete equipment of the new 24,000 m² warehouse located in Vémars in the Val-d'Oise.
The group was created at the end of 2010 and brings together the brands Sandro, Maje and Claudie Pierlot. Today, SMCP achieves a turnover of 675 million euros with an average growth of 26% per year. With more than 1,100 points of sale in 37 countries and having set many milestones in Europe, the group's brands are now investing in new markets such as the United States and China.
THE PROJECT
The equipment of the SMCP warehouse in Vémars follows years of sustained growth, beyond the most optimistic forecasts. The old warehouse, located in Marly-la-Ville (95), was beginning to be saturated and was no longer able to accommodate new collections.
The objective of this project is to optimize production, increase storage capacity and streamline flows. The building is currently composed of a folded and suspended storage space as well as a "preparation" space to continuously supply the 1,100 points of sale and respond to very short replenishment flows. The stores of the three banners have very little storage space, which leads to a large number of restockings and requires constant reactivity.
THE SOLUTION
TRANSITIC supplied and installed the SMCP platform, a 4,500 m² mezzanine spread over three levels, intended for the storage of clothes suspended by hangers. There are auxiliary conveyors for transport and sorting and telescopic arms for receiving the goods. In order to manage box shipments, TRANSITIC has also deployed contactless accumulation roller conveyors.
These facilities were designed to meet SMCP's picking and shipping needs. Flexible and reliable, the installation now enables SMCP to process 1,200 parcels per hour.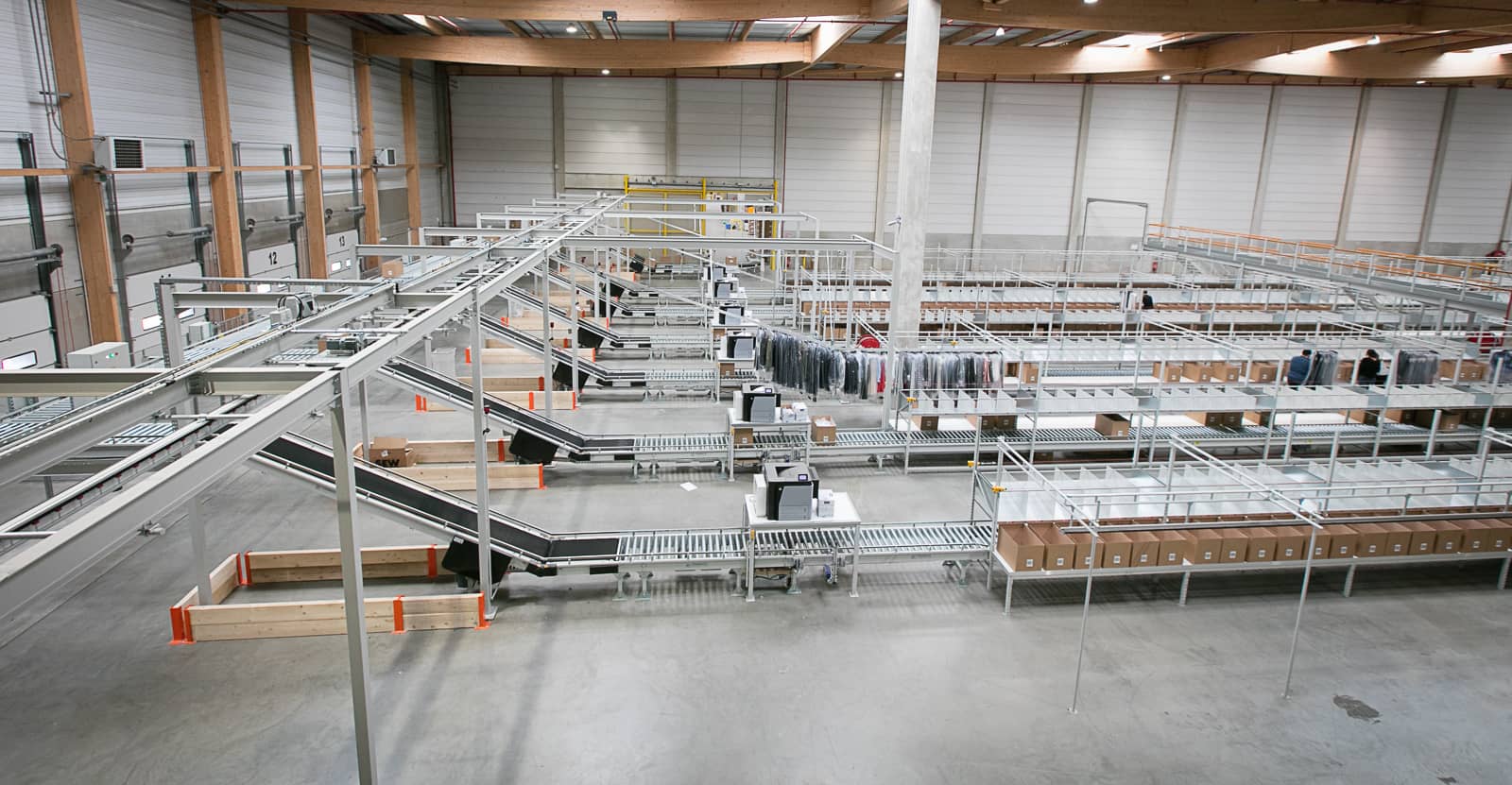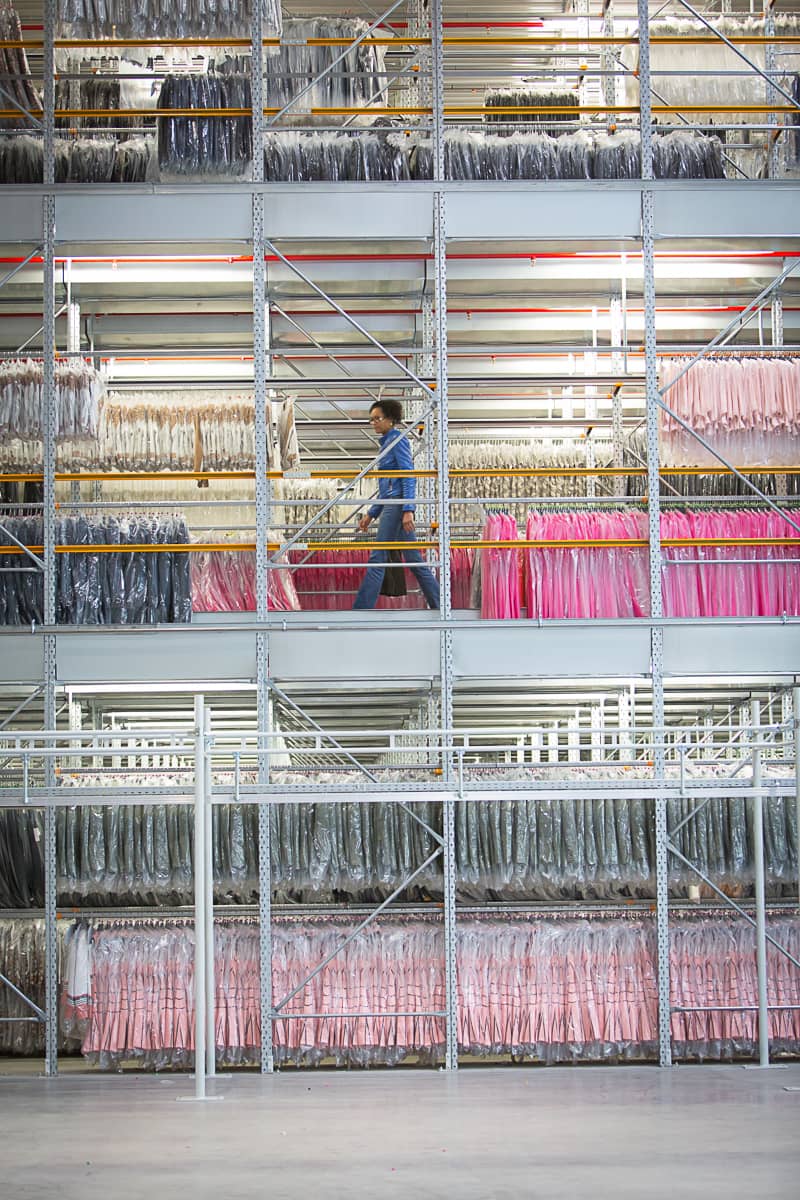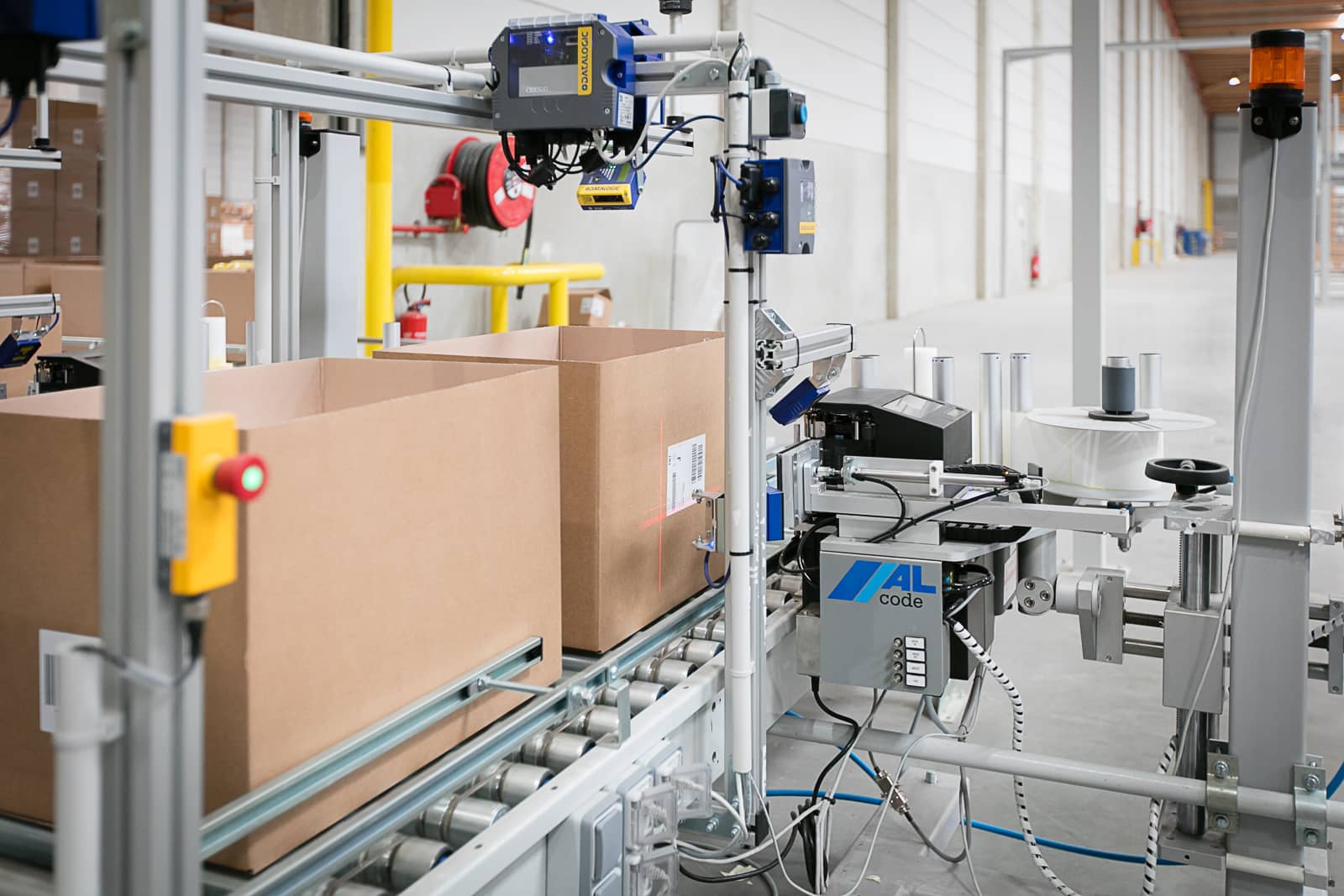 As experts of the intralogistics sector, TRANSITIC combines design, development and integration in order to offer its customers effective, consistent and scalable intralogistics solutions.
96 boulevard du Petit Quinquin CRT 1 – 59812 LESQUIN
Standard : +33 (0)3 20 87 66 96
Support : +33 (0)3 20 87 01 88
Elpke 107/Halle 50 – 33605 Bielefeld