Implementation of warehouse automated integrating storage dynamic
THE CUSTOMER
Founded by Sharon and Barbara in 2003, ba&sh is today an iconic accessible luxury house at the forefront of "smart fashion". It has since experienced strong growth and has developed an ambitious strategy of global expansion. Already present in 17 countries with 280 stores, the french brand doesn't intend to stop there. With it, an ecosystem of partners orchestrating growth based on sustainable innovation.
THE PROJECT
In order to be part of a voluntary approach to reducing its greenhouse effect, ba&sh built a new logistics warehouse in the heart of Grand Paris, near Roissy airport. This new warehouse is High Environmental Quality (HEQ) certified and continues its sustainable transformation through innovation.
The challenge proposed by ba&sh was to automate this new building in terms of both storage and order preparation in order to adapt its level of service to growing demand, for all these channels.
THE SOLUTION
In order to meet ba&sh's demand, the TRANSITIC teams built a "state of the art" warehouse deploying a large network of conveyors offering a space of more than 15,000 m² on 2 levels.
With flat and overhead conveyors transport boxes, where all steps automated to the shipping area, the french brand's warehouse also has ergonomic workstations, designed to provide comfort optimal for employees.
Overhead conveyors complete the solution proposed by the TRANSITIC teams with the aim of optimizing space while sorting clothes using other conveyors. To ensure the identification and traceability of each clothing, the conveyor automatically directs, using barcodes, to their destinations.
The entire system is supervised by OpenWCS© software, making it possible to measure, diagnose and optimize productivity in order to obtain a scalable, more connected and intelligent supply chain.
The warehouse space equipped by Transitic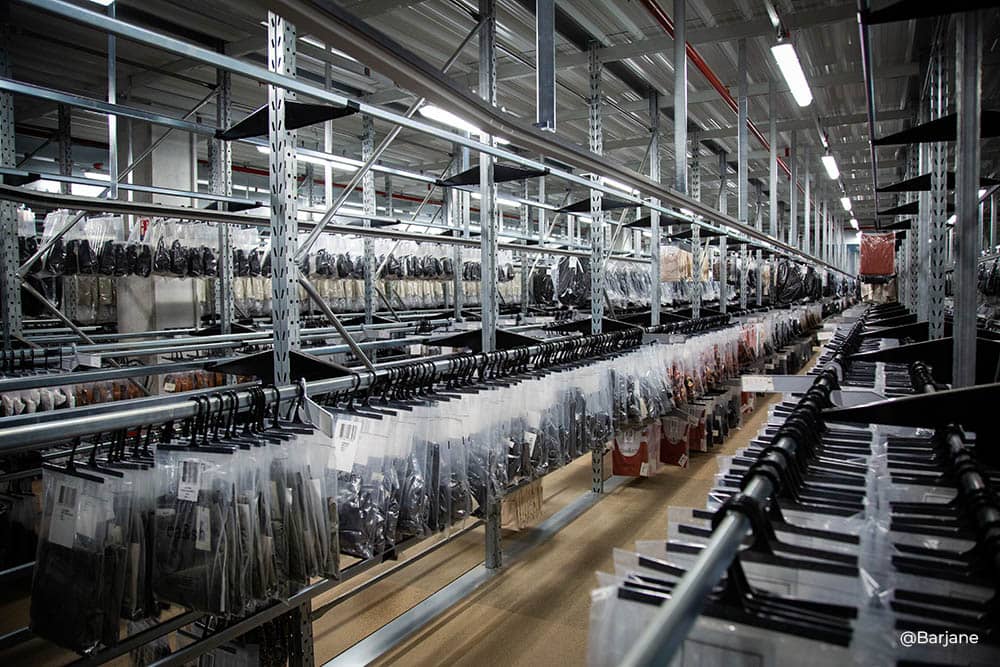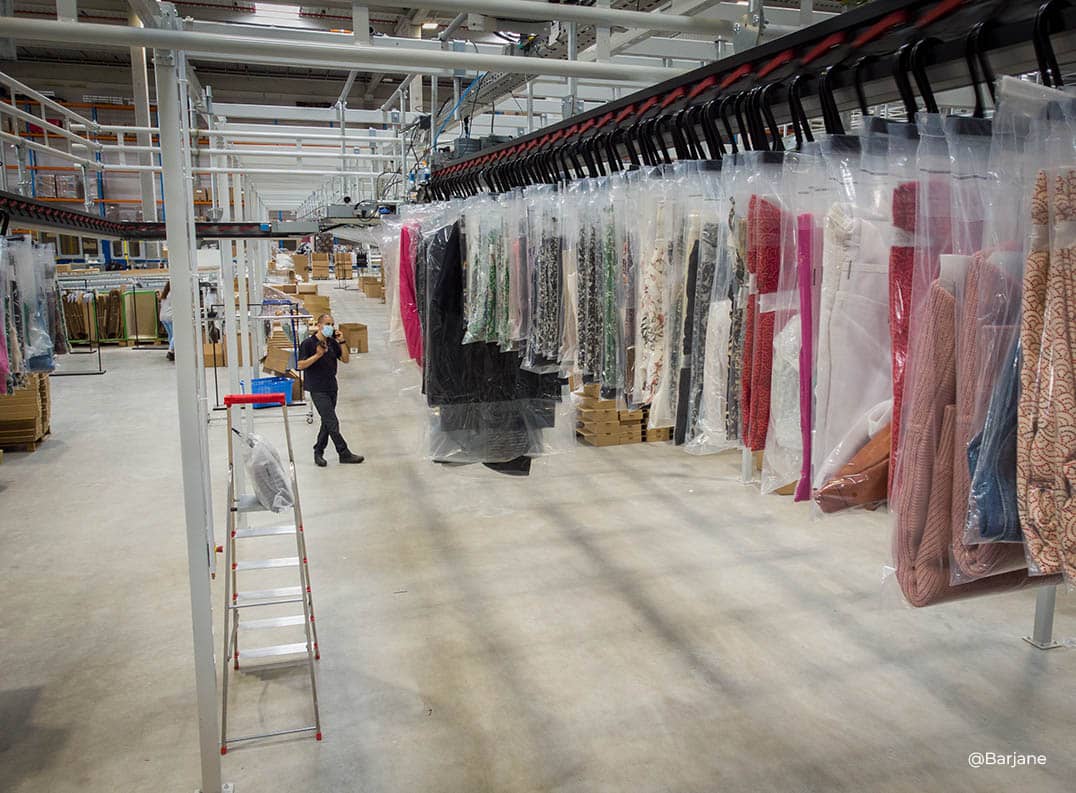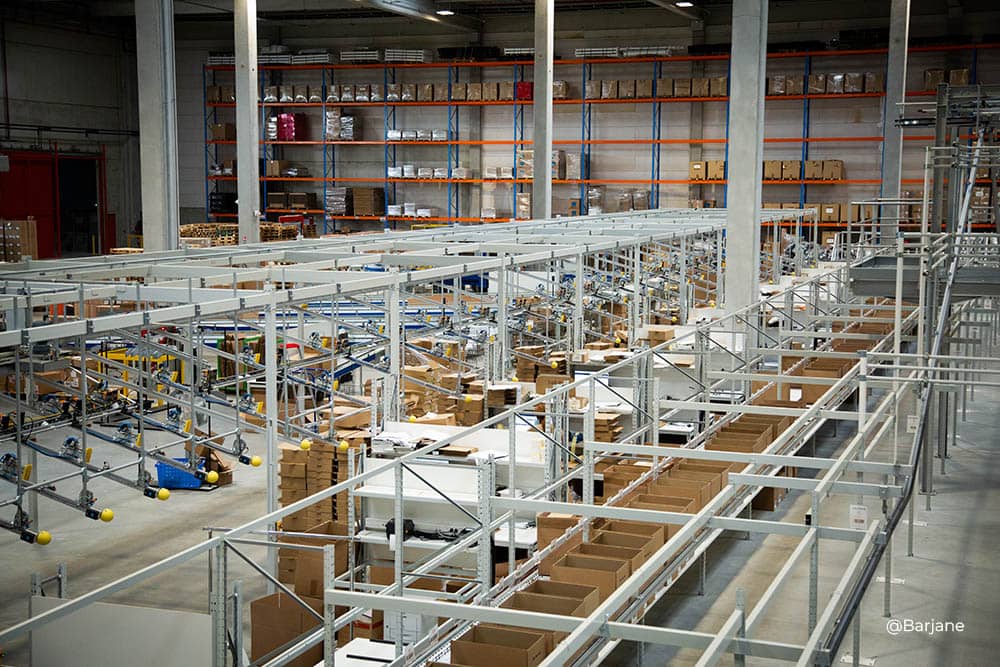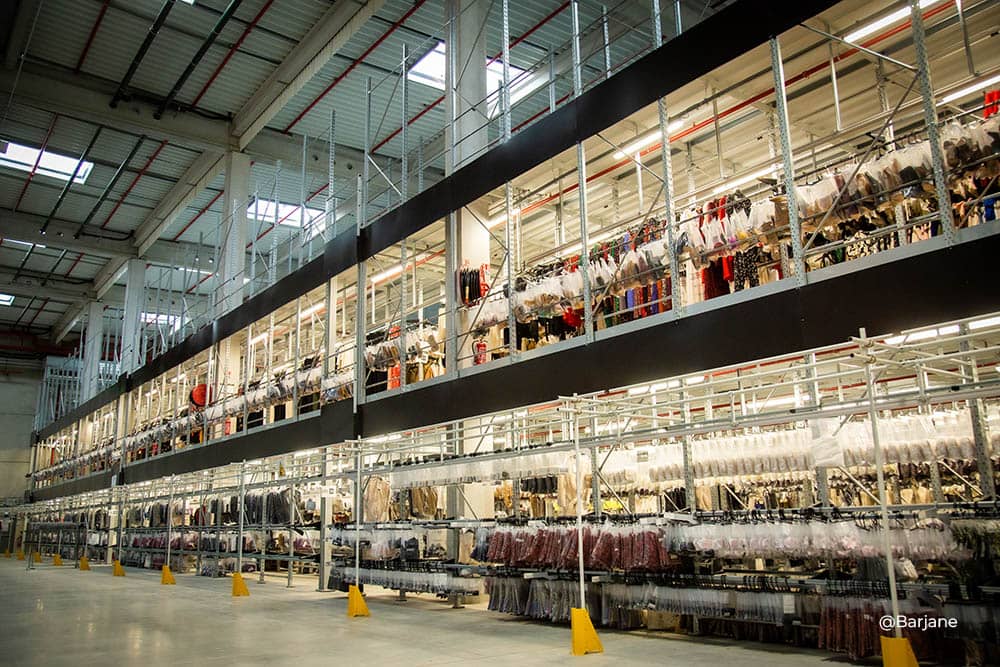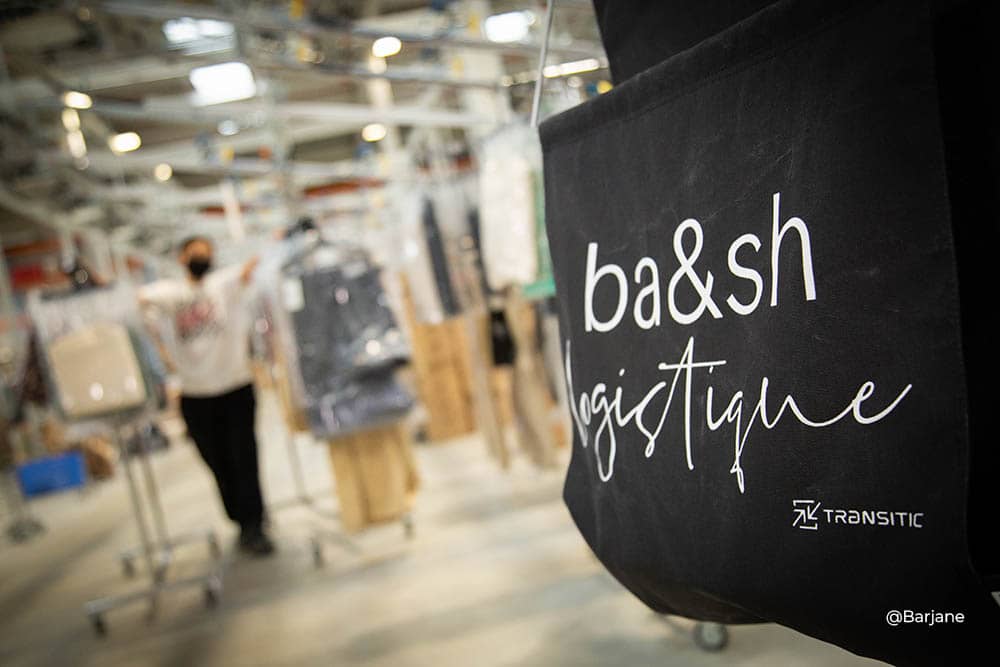 As experts of the intralogistics sector, TRANSITIC combines design, development and integration in order to offer its customers effective, consistent and scalable intralogistics solutions.
96 boulevard du Petit Quinquin CRT 1 – 59812 LESQUIN
Standard : +33 (0)3 20 87 66 96
Support : +33 (0)3 20 87 01 88
Elpke 107/Halle 50 – 33605 Bielefeld