DCM JENNYFER EXPANDS THEIR DISTRIBUTION CENTRE WITH AN INNOVATIVE SORTING SYSTEM
Installation of high-speed automatic sorters to meet e-commerce needs
THE CUSTOMER
Created in 1985, Jennyfer is a fashion brand specialized in women's clothing. With affordable prices and street style products, Jennyfer targets teenage girls and young women. The brand offers various styles and a wide range of clothes such as tops, pants, skirts, dresses, jeans, coats or sweaters… Jennyfer also provides accessories : bags, jewelry and shoes.
With over 400 shops, mainly located in city centres, and a growing digital presence, DCM Jennyfer is now the fashion signature of young fashion. In recent years, the brand has turned its communications around, conquering the pre-adolescent market, partnering with bloggers and revamping its collections and visual identity. Thanks to this repositioning, the company is growing fast and is now expanding internationally.
THE PROJECT
To ensure a growing supply related to their digital activity, Jennyfer expands
their distribution center, located near Charles de Gaulles airport. The main goal is to gain in productivity and efficiency by increasing the sorting capacity of products.
THE SOLUTION
TRANSITIC has designed and installed an innovative sorting system, comprising sorting machines such as flat-bed sorters and tray sorters, which are particularly well suited to textile products such as those offered by DCM Jennyfer, enabling very high processing speeds. Fitted with tilting trays that swivel to the right and left, these double-output sorters can sort products to several unloading stations. Arranged in an oval shape, they allow a maximum number of injection stations in a totally optimised space, and are thus capable of processing up to 28,800 products per hour.
This system is managed in real time using Open WCS software, which enables all the supply chain systems to be controlled and interconnected. DCM Jennyfer is thus gaining in productivity and traceability.
Number of products sorted per hour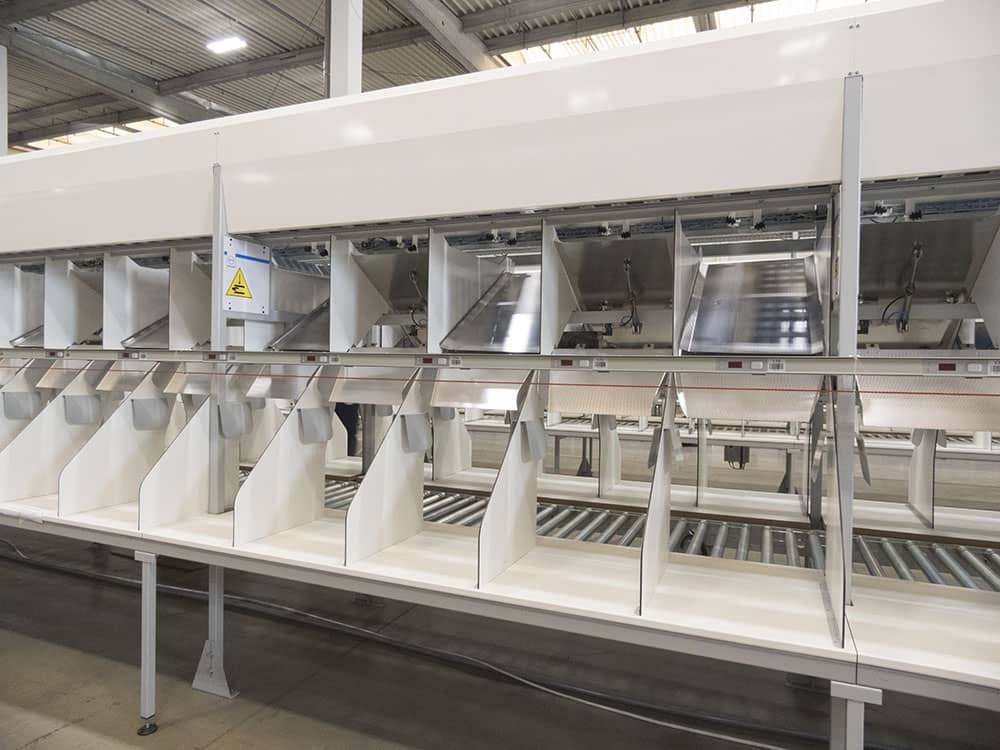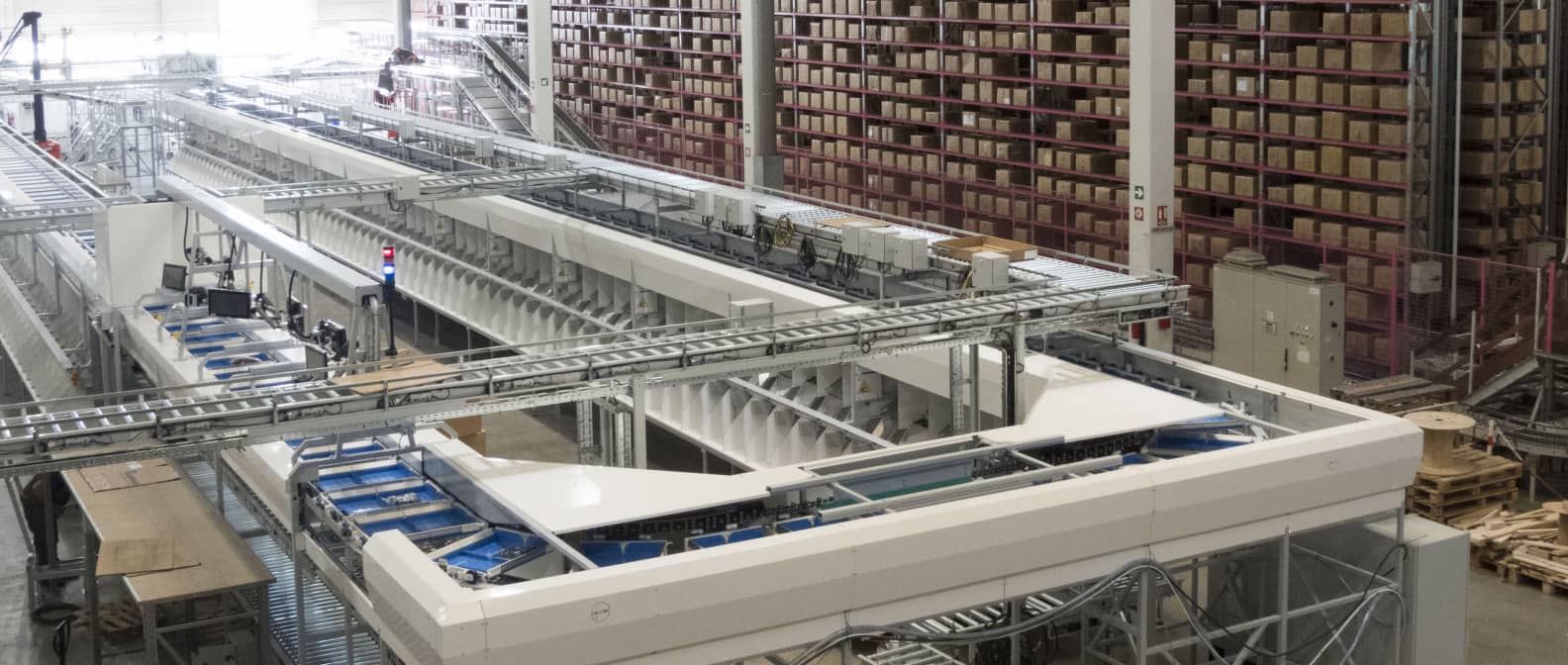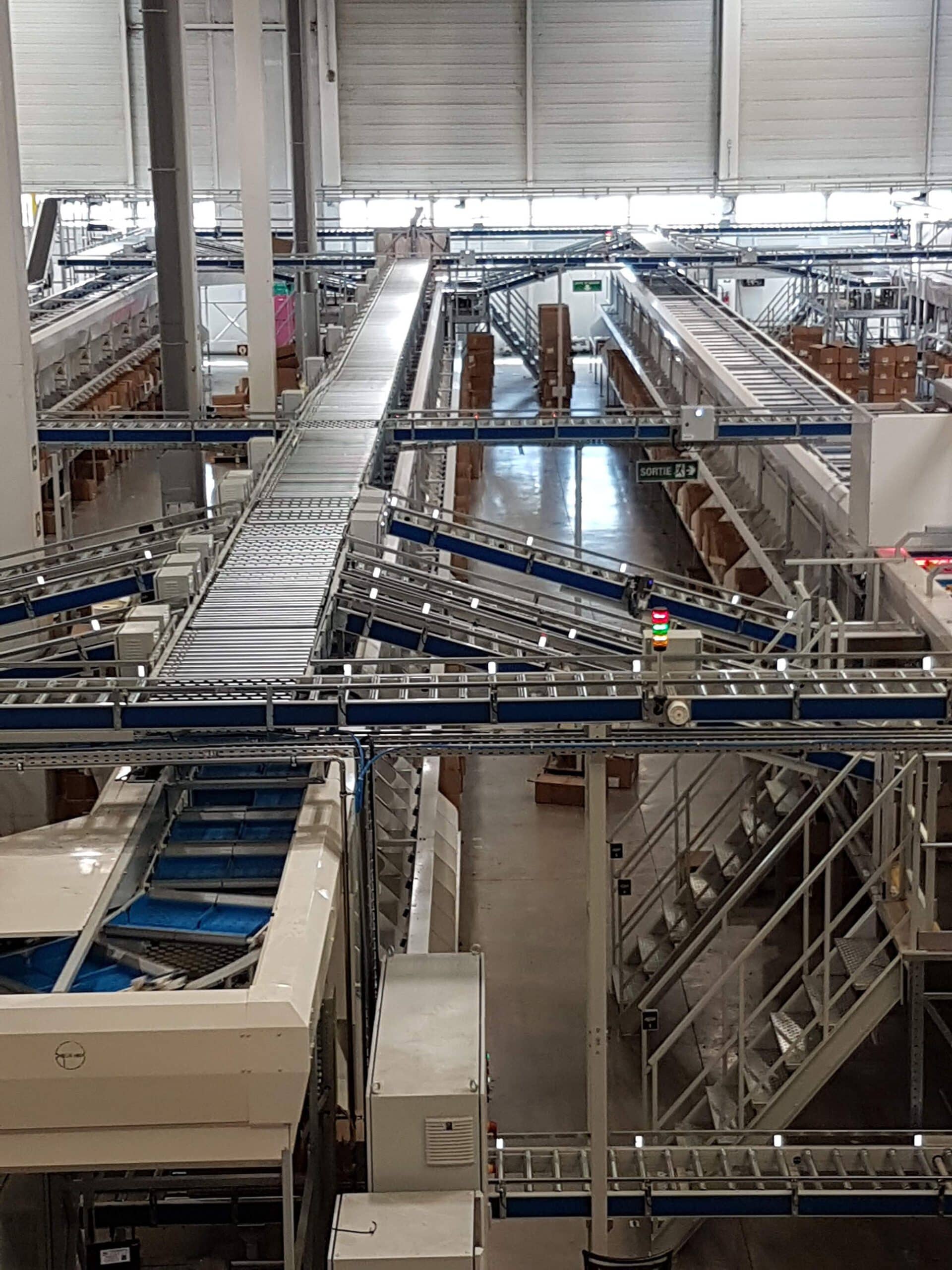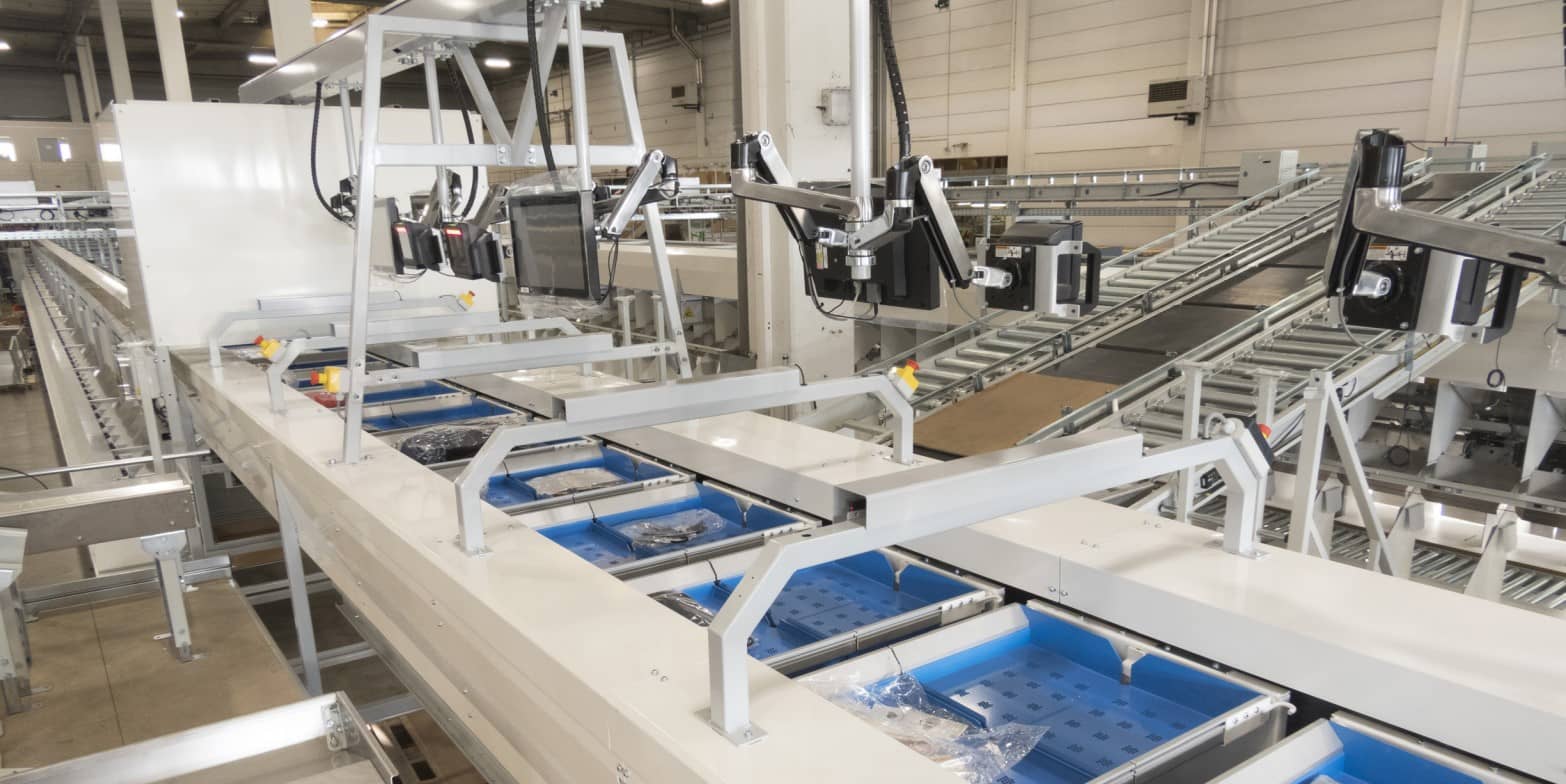 As experts of the intralogistics sector, TRANSITIC combines design, development and integration in order to offer its customers effective, consistent and scalable intralogistics solutions.
96 boulevard du Petit Quinquin CRT 1 – 59812 LESQUIN
Standard : +33 (0)3 20 87 66 96
Support : +33 (0)3 20 87 01 88
Elpke 107/Halle 50 – 33605 Bielefeld