THE POCKET SORTER: ALL-IN-ONE E-COMMERCE SOLUTION
The e-commerce solution developed by Transitic guarantees you speed and flexibility, and also an efficient response to industry requirements.
Le pocket sorter, aussi appelé trieur à poches, est un système de tri suspendu destiné aux articles et accessoires. Il permet d'acheminer, trier et ordonner automatiquement des articles prélevés par lots vers un poste d'emballage. Il s'utilise également dans la gestion des retours qui concerne 39 % des commandes en France (source : Statista).
Sa configuration compacte, sa modularité et sa polyvalence en font une des installations intralogistiques les plus complètes et rentables.
Le pocket sorter est un système entièrement automatisé qui rassemble, transporte, trie et séquence des articles en masse, quels que soient leur emplacement d'origine et leur méthode de prélèvement (stockage fixe ou dynamique, picking manuel ou robotisé). Les articles arrivent ensuite aux postes de travail dans un ordre bien précis afin d'être emballés.
Il s'agit d'une solution tout-en-un qui permet le traitement d'articles tels que des accessoires, chaussures, vêtements, petits colis et cosmétiques à une cadence soutenue, allant jusqu'à plus de 12 000 articles par heure.
These solutions are particularly well suited to e-commerce companies, but can also be used in other sectors, such as retail or logistics. With Pick & Put2Light, any company with varied processes such as picking, kitting or dispatching can manage its orders optimally.
How does the pocket sorter work ?
Made up of hanging pouches, usually on hangers or hooks, the pocket sorter uses high-speed overhead conveyors to transport the pouches containing parts to the various packaging stations.
The process is divided into 5 main steps:

Product picking : The main advantage of the pocket sorter is that it enables the operator to pick items without distinction as to order. This increases productivity. Picking is done by wave, which means by group of customer orders.
Bag loading : Once picked, the items are sent to injection stations. Each item is scanned and placed in a pouch, and each pouch is fitted with an RFID tag to ensure constant tracking during the sorting process.
Temporary buffer and pouch sequencing : The pouches are automatically routed to a temporary storage area that acts as a buffer. They are then sent to the heart of the system: matrix sorting. Once all the items from a single order are stored in the buffer, this intelligent system uses algorithms to group the pouches according to customer orders.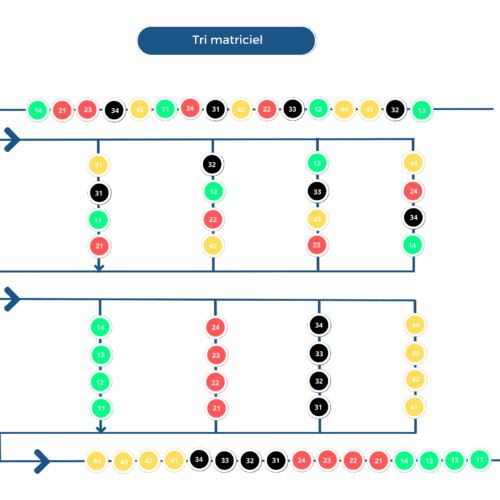 Bag unloading : Bags are delivered to operators in a precise order. The items are unloaded for repacking into their final packaging. Like injection, this stage can be fully automated.
Pourquoi
choisir le pocket sorter ?

A compact, scalable system
Responding to changing flows
An intuitive solution with good user acceptance
Durability and maintenance
The main advantages of Transitic's pocket sorter
Le pocket sorter de Transitic répond à toutes les exigences en termes de productivité et de précision :
– Augmentation de la productivité grâce à un système automatisé.
– Optimisation de la production avec une solution tout-en-un pour transporter, stocker, trier et séquencer des commandes.
– Réduction de la manutention des opérateurs.
– Diminution des erreurs de préparation grâce à une traçabilité parfaite des articles.
– Optimisation des retours de commandes.
– Optimisation de l'espace de l'entrepôt avec un système aérien compact.
– Diminution des besoins en maintenance et durabilité de l'installation.
– Adaptation des flux et du séquencement en fonction de l'activité.
– Traitement omnicanal et individualisé des articles.
– Grande modularité de l'installation.
– Supervision complète du système et de ses processus grâce à nos logiciels OpenWCS© et OpenSCP©.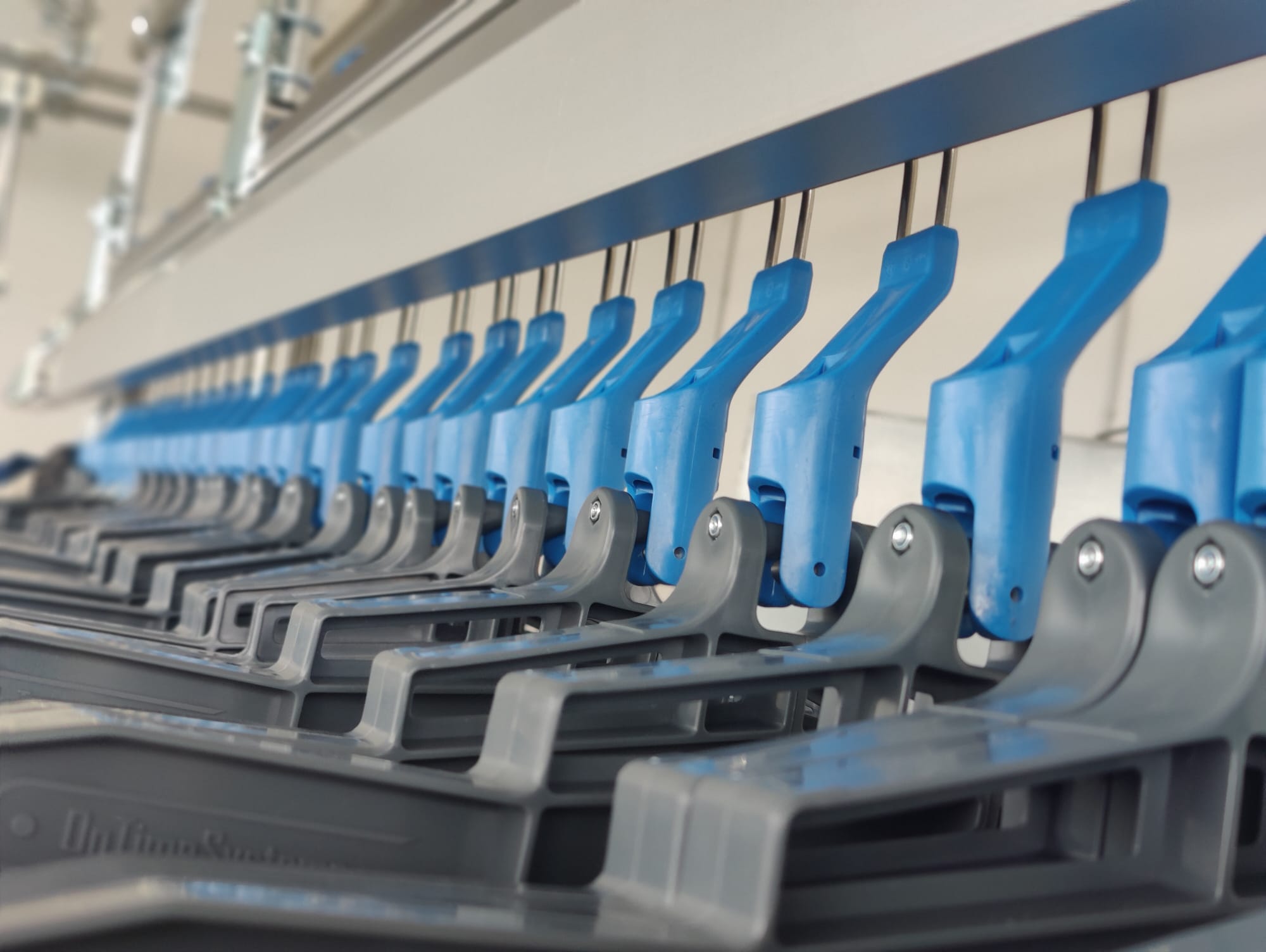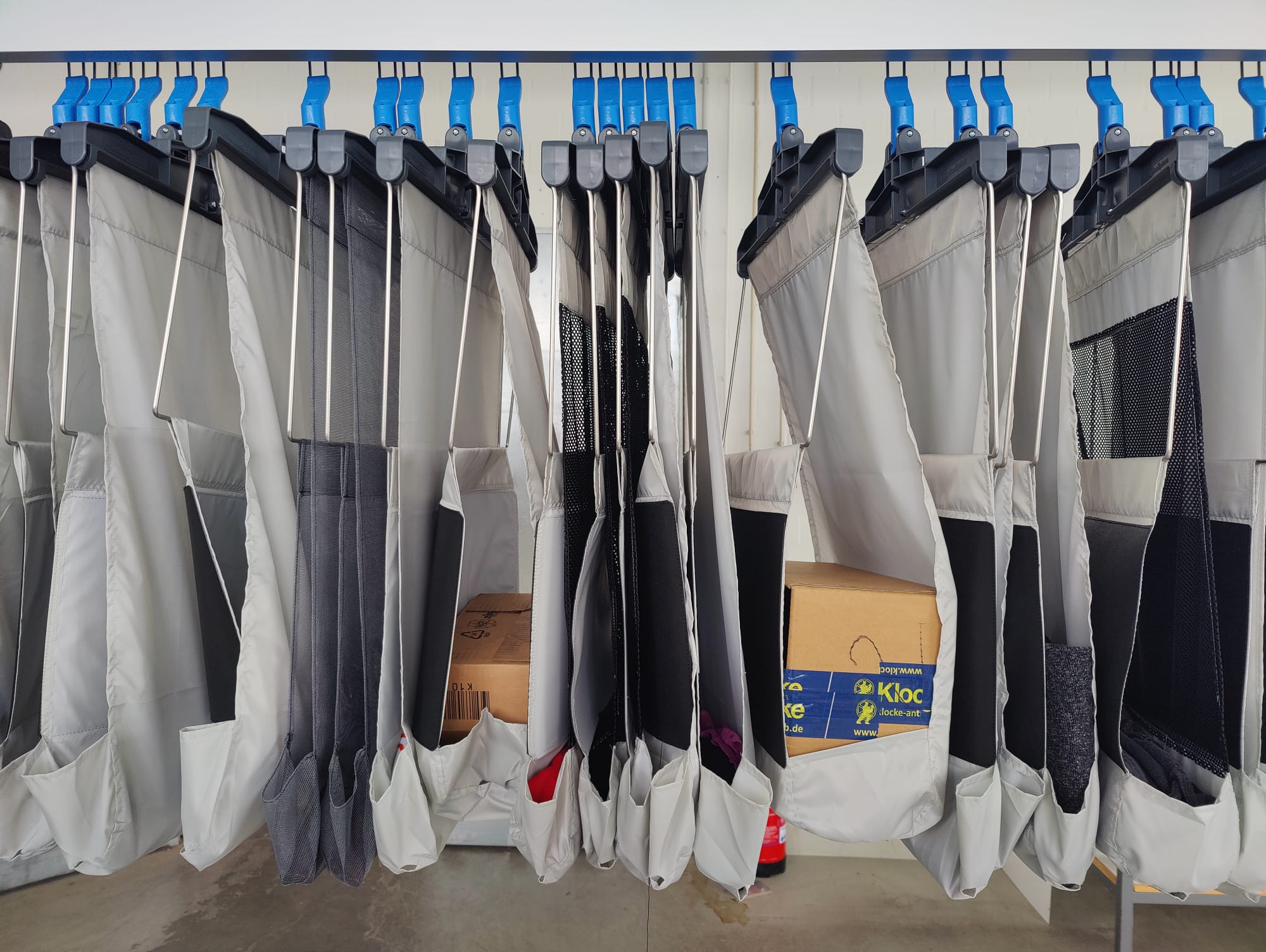 As experts of the intralogistics sector, TRANSITIC combines design, development and integration in order to offer its customers effective, consistent and scalable intralogistics solutions. for over 30 years
96 boulevard du Petit Quinquin CRT 1 – 59812 LESQUIN
Standard : +33 (0)3 20 87 66 96
Support : +33 (0)3 20 87 01 88
Elpke 107/Halle 50 – 33605 Bielefeld