New Goods-to-Person solution for the French market
Following the announcement of their partnership at the earlier this year, Transitic and OPEX Corporation® are launching the new OPEX® Infinity® system on the French market, a multi-application Goods-to-Person solution ideal for e-commerce or omnichannel retail.
OPEX Corporation® is an American manufacturer of automated intralogistics solutions. For the past year, Transitic has been marketing the group's two flagship products: OPEX® Sure Sort® and OPEX® Perfect Pick®. These sorting and picking solutions meet customer demand for modular order preparation.
OPEX® Infinity® is a new automated storage and retrieval system offering unrivalled picking reliability and accelerated throughput. It is particularly well suited to omnichannel distribution, shop replenishment, micro-shipping and e-commerce.
Comprising single, double and triple-depth shelving, OPEX® Infinity® is based on iBOT® technology – autonomous Goods-to-Person robots that move horizontally and vertically through the structure while recharging their batteries. Each iBOT® moves freely in the aisles and can carry up to 35 kilos of goods to any picking station on the periphery of the system.
Infinity® is fully scalable and can handle increases in flow and storage by simply adding more modules and iBOTs®. With heights of up to 9.9 meters, the racks are configured to maximise warehouse space by avoiding obstacles or other equipment.
"The Infinity® system offers unrivalled storage density, configurability and flexibility to power today's and tomorrow's businesses - it's the next generation of automation.

Nicolas DEWIT

Head of Business at OPEX
Why choose Infinity®?

Optimising existing space
Improving work ergonomics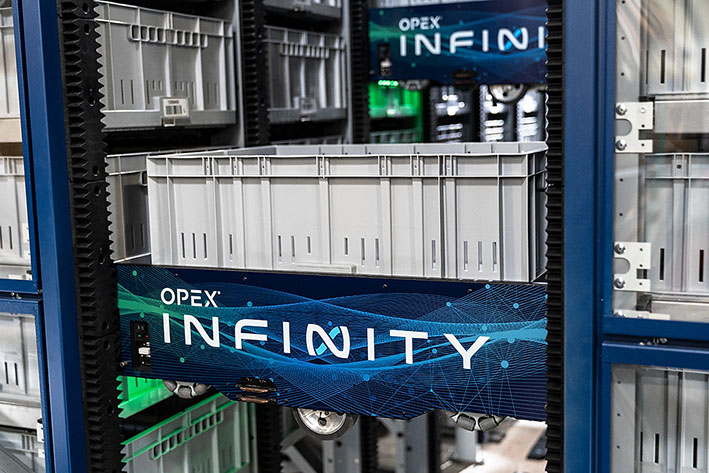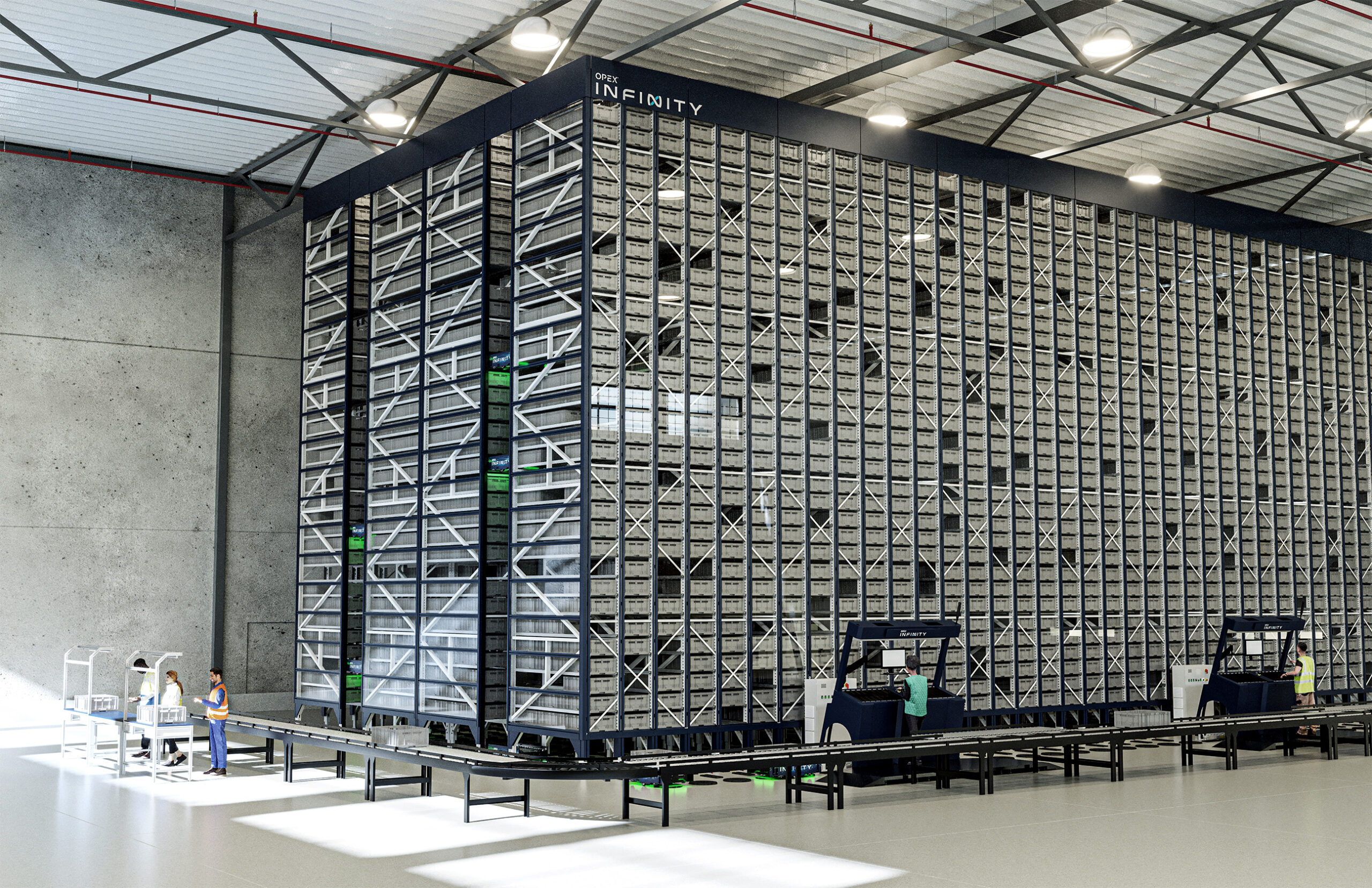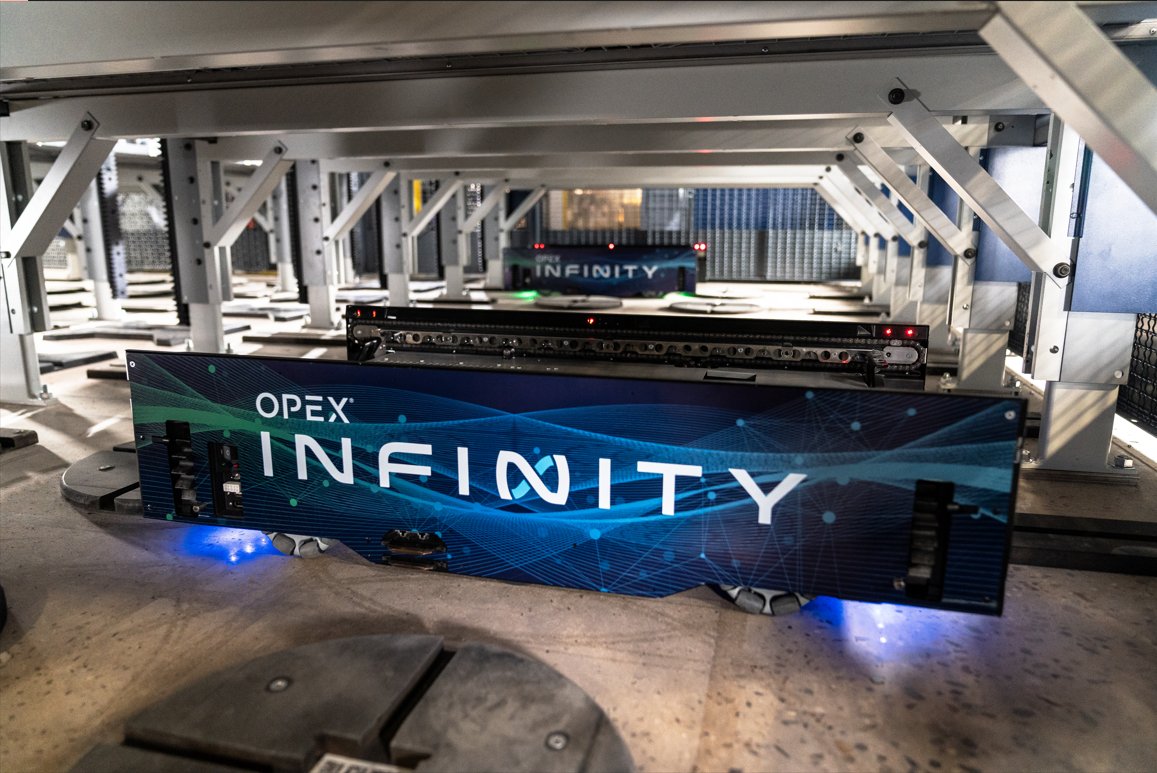 As experts of the intralogistics sector, TRANSITIC combines design, development and integration in order to offer its customers effective, consistent and scalable intralogistics solutions.
96 boulevard du Petit Quinquin CRT 1 – 59812 LESQUIN
Standard : +33 (0)3 20 87 66 96
Support : +33 (0)3 20 87 01 88
Elpke 107/Halle 50 – 33605 Bielefeld