TRANSITIC integrates vertical and horizontal conveying for SAVERGLASS
THE CUSTOMER
Founded in 1897, SAVERGLASS specialises in the manufacture of top-of-the-range glass bottles. The modernisation of its historic site at Feuquières (60) will enable it to meet growing customer demand more effectively.
THE PROJECT
To improve working conditions for operators and increase productivity, SAVERGLASS wanted to automate the transfer of cartons from the inspection and packing stations to the palletising area, as well as the automatic closing and labelling of cartons.
The requirements were as follows: the solution had to be reliable, as it had to be installed in a relatively hot and difficult environment, and operate 24 hours a day, 7 days a week, 365 days a year.
In addition, the customer had limited space and had to cope with high traffic demands in the area where the system was installed. Finally, the solution must be installed without disrupting or stopping production.
THE SOLUTION
On leaving the production line, the glass bottles are inspected by experts who pack them into cartons, which are then removed by vertical conveyors. The cartons continue to be transported up and over the arched exit conveyor, freeing up floor space.
A final vertical conveyor transports the cartons to an automatic taping machine. The cartons are then labelled before going to their palletising area. TRANSITIC's teams demonstrated flexibility and responsiveness to minimise disruption to the production line.
"SAVERGLASS users have been won over by this robust, reliable, compact and innovative conveyor solution, which provides better quality control, increased productivity and improved working conditions for operators."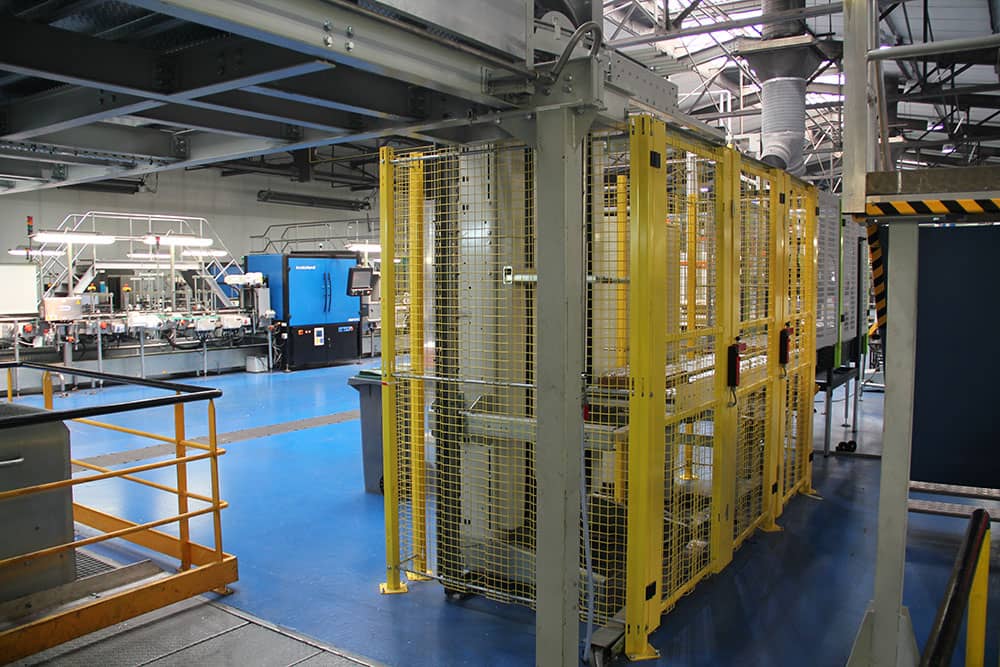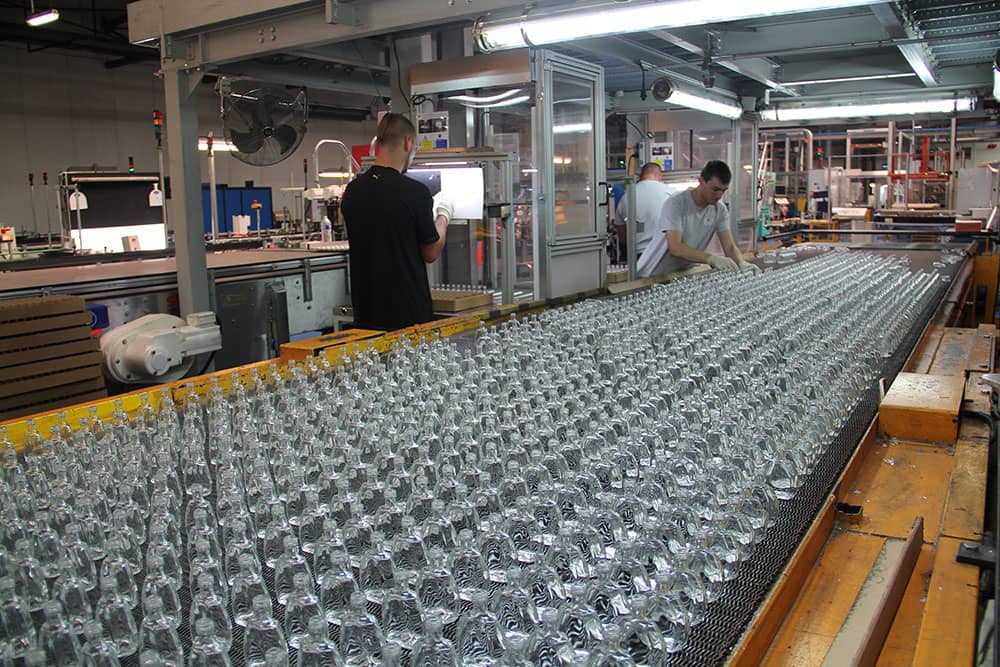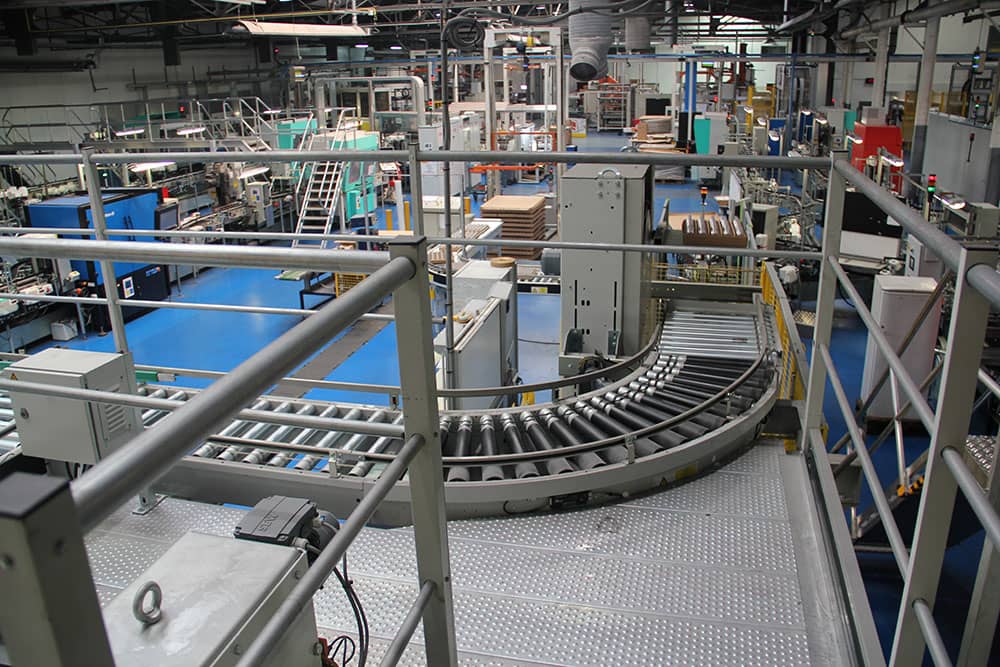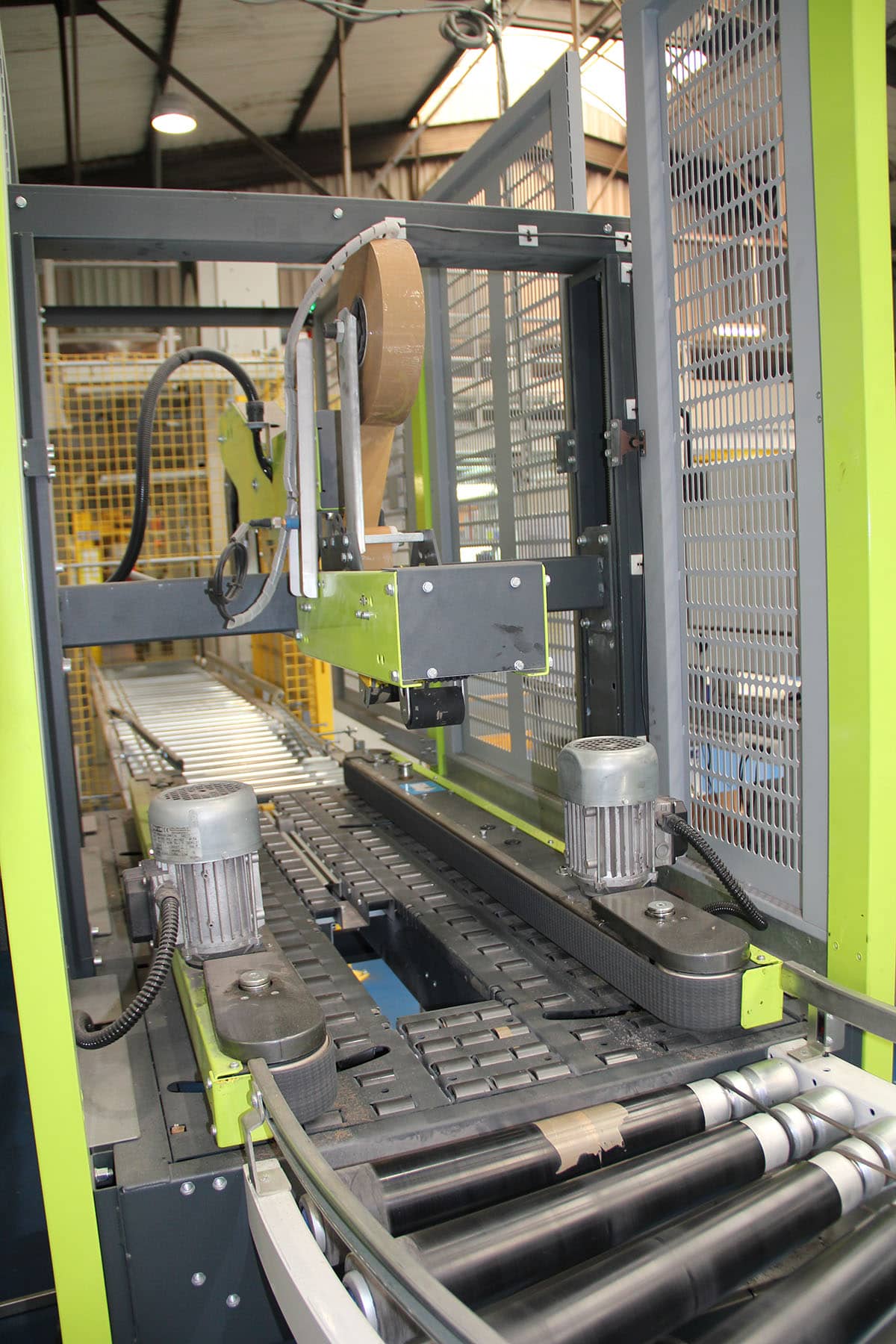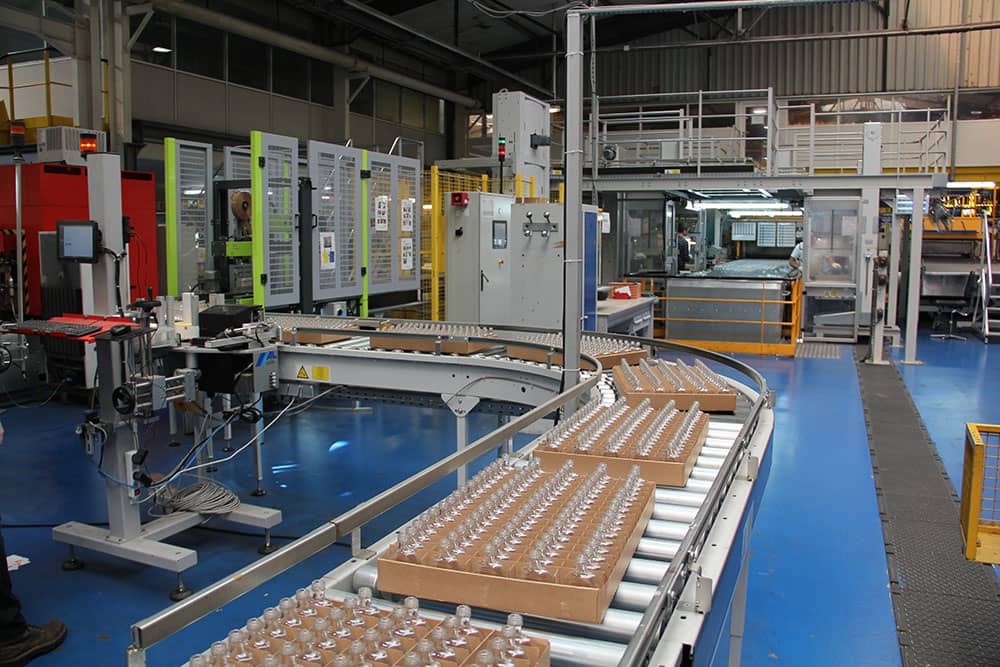 As experts of the intralogistics sector, TRANSITIC combines design, development and integration in order to offer its customers effective, consistent and scalable intralogistics solutions.
96 boulevard du Petit Quinquin CRT 1 – 59812 LESQUIN
Standard : +33 (0)3 20 87 66 96
Support : +33 (0)3 20 87 01 88
Elpke 107/Halle 50 – 33605 Bielefeld