TRANSITIC offers a wide range of logistics conveyors to fit out your warehouse, improve your productivity and optimize your storage spaces. Depending on your needs, we provide motorized conveyors, roller conveyors, overhead conveyors or pallet conveyors to adapt to your industry requirements. With current equipments and technology, it is now possible to set up any type of logistics warehouse : are you short of space or do you have a multilevel warehouse ? Do you want a hybrid network of automated conveyors and standard storage ? Our expert teams will guide you with personalized and scalable logistics solutions to follow your growth.
Conveyors made for all types of warehouses, industries and products
We can classify conveyors into different categories : flat conveyors or overhead
conveyors (suspended conveyors).
Different types of flat conveyors
Different types of overhead conveyors
Convoyeur monorail
The monorail overhead conveyor is a motorized and modular system, adaptable to any type of industry. The ratchet conveyor allows the transport and sorting of clothes on hangers. For the automotive industry, the trolley system can support heavy loads. Equipped with chains or brushes, the monorail conveyor is very resistant and optimizes logistics flows to their maximum.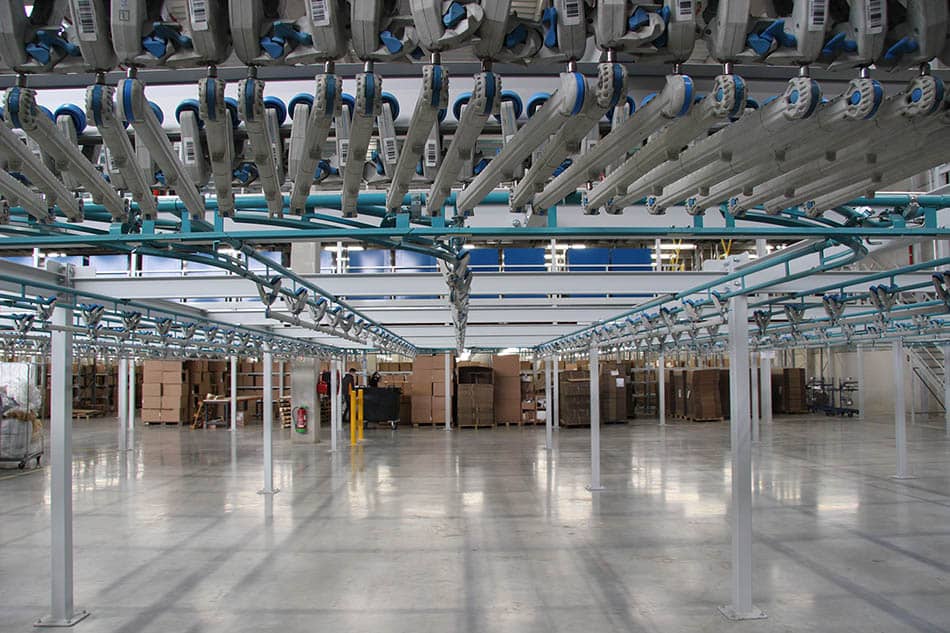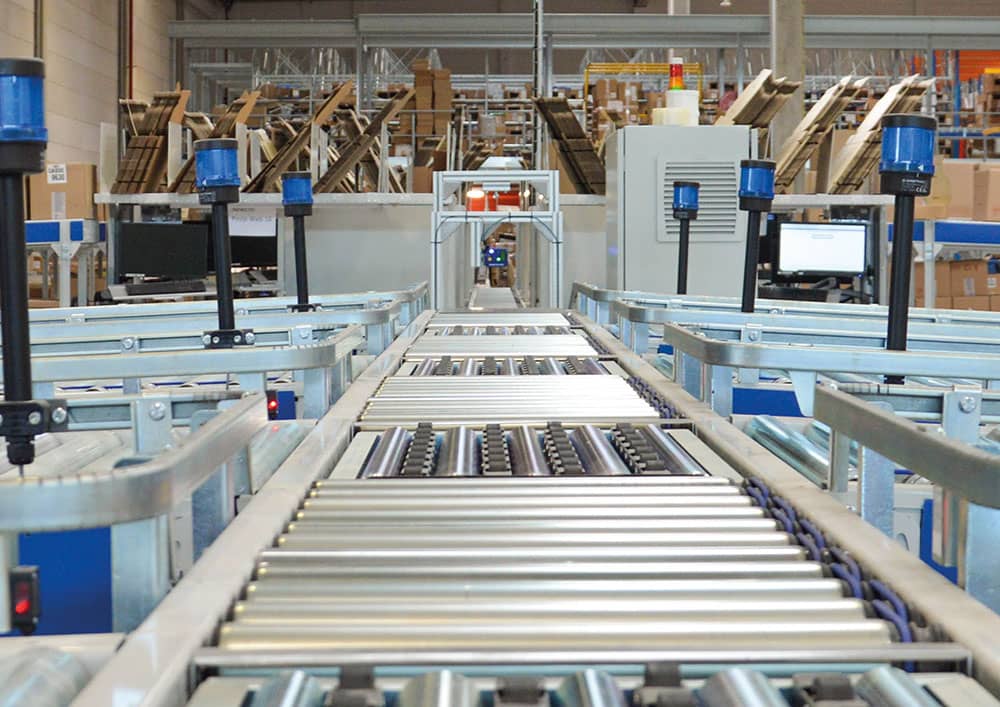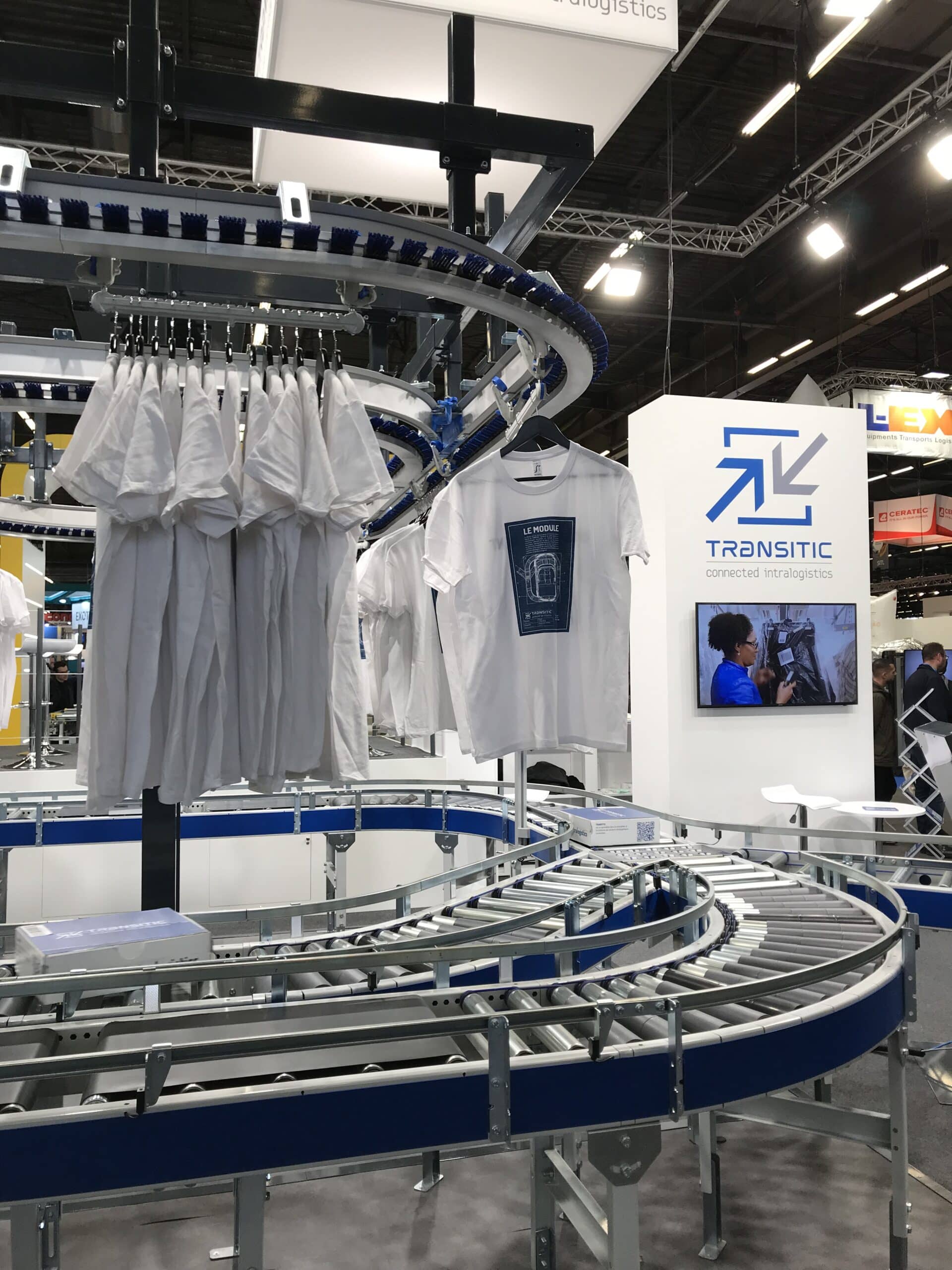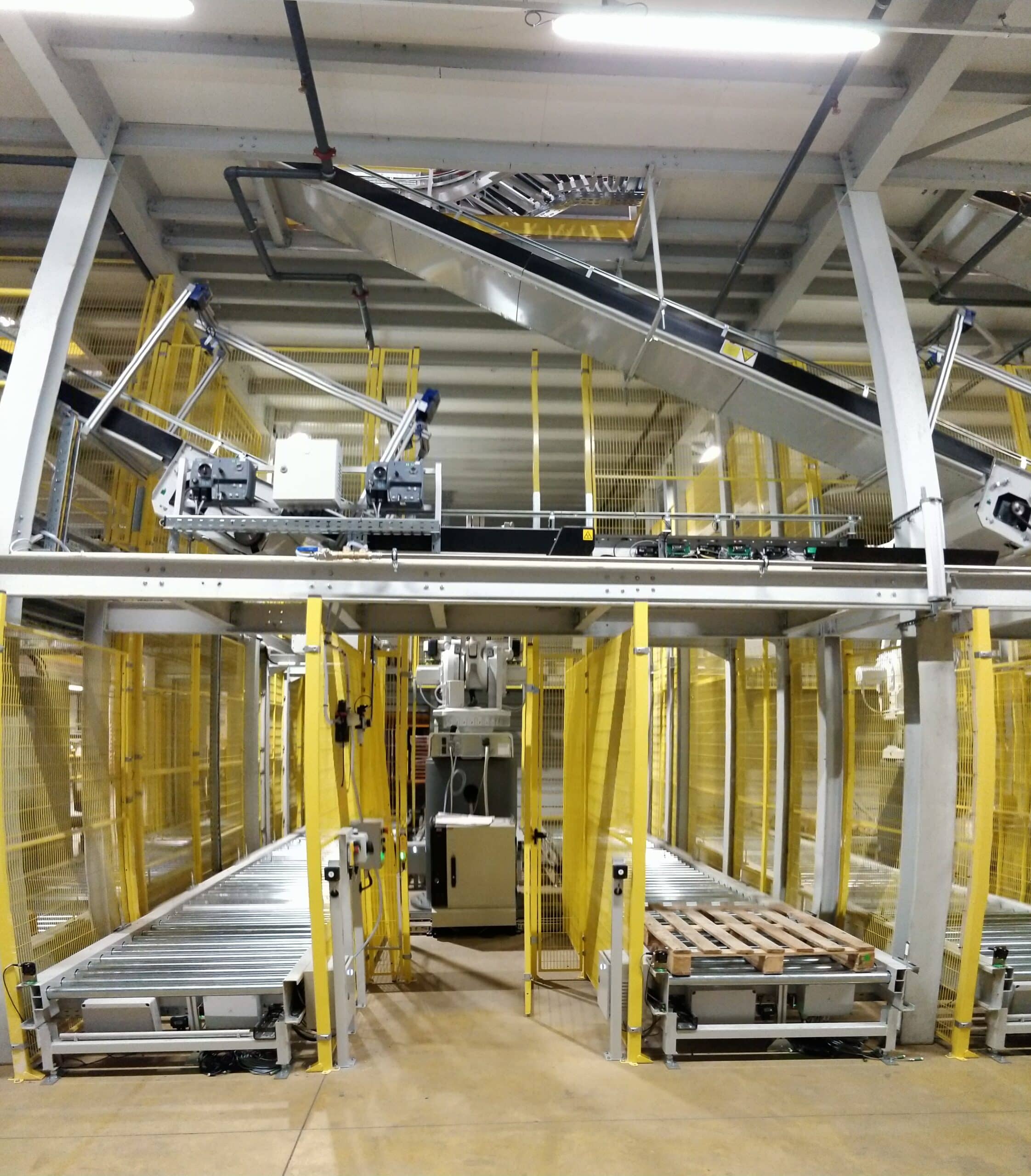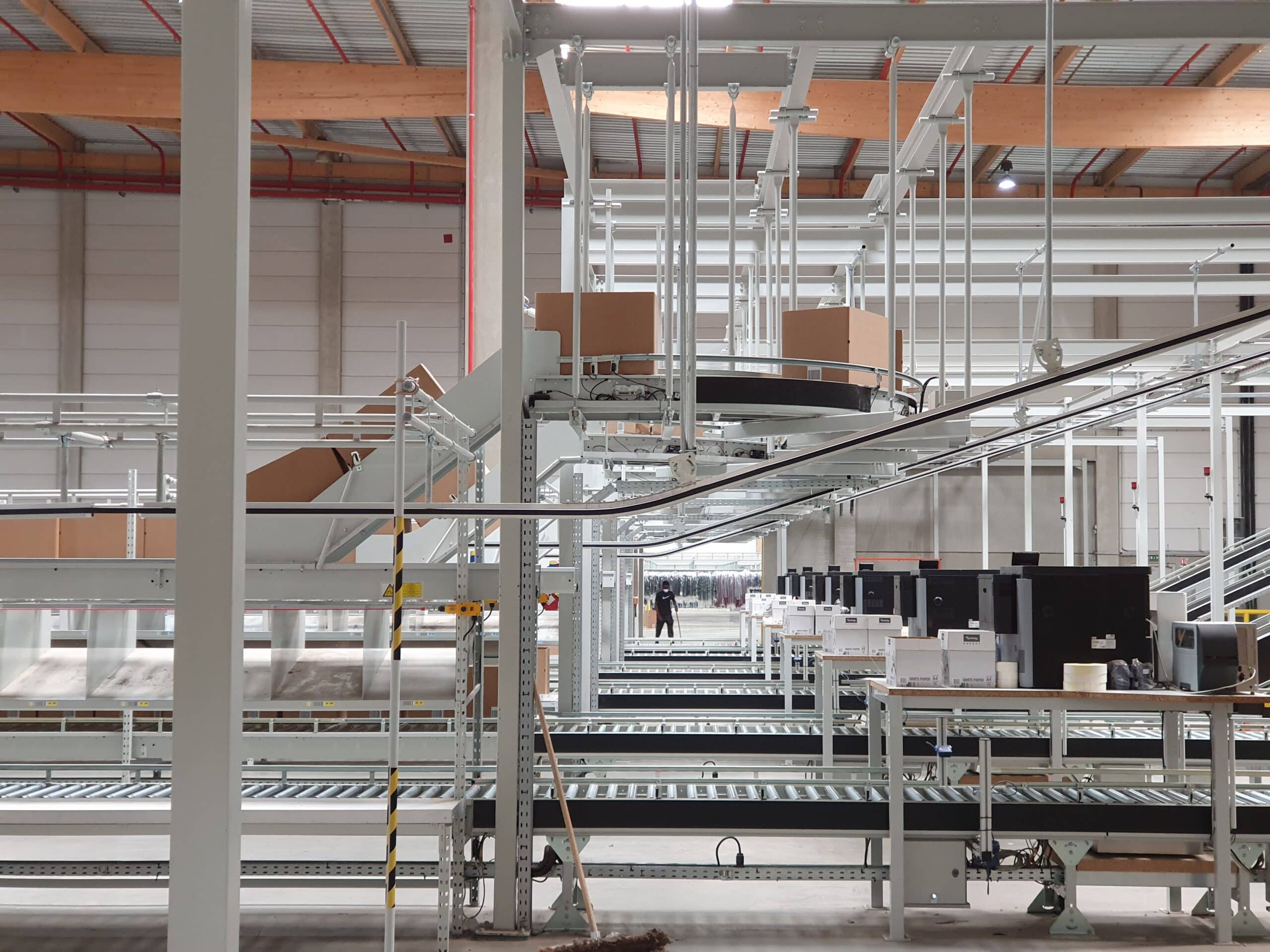 As experts of the intralogistics sector, TRANSITIC combines design, development and integration in order to offer its customers effective, consistent and scalable intralogistics solutions.
96 boulevard du Petit Quinquin CRT 1 – 59812 LESQUIN
Standard : +33 (0)3 20 87 66 96
Support : +33 (0)3 20 87 01 88
Elpke 107/Halle 50 – 33605 Bielefeld